Top favorite romantic books of Chinese women

Much like ladies from across the world, Chinese women love romantic books, they tell tales of explosive romance and ultimately love. A lot of Chinese women read them in the hope that despite the drama which inevitably unfolds that they too like the characters within can find love as Asian singles looking for love on an online dating website. While times might have changed and the basis for love fundamentally different, an online dating website poses just as many options to find romance for Chinese women as the lives and stories of the best romantic books.
The Butterfly Lovers
The Butterfly Lovers is a favorite story with Chinese women and Asian singles see it as the Chinese version of Romeo and Juliet telling the tragic love story between a famous pair of lovers- Liang Shanbo and Zhu Yingtai. Many Chinese women see this as the ultimate romantic story as the pair were destined not to be together despite falling in love. After Liang died, Zhu vowed to die for after him and jumped into his open tomb just before it closed so that the pair would never be separated again. Although tragic in ending a lot of Chinese women site on their online dating website that this is their favourite story as it is touching and very popular in both China and Eastern Asian.
Niulang and Zhinu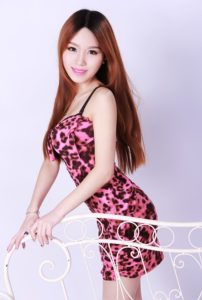 Another favourite romantic story which Asian ladies love is the love story between Niulang and Zhinu which is a famous Chinese folk love legend with its earliest recording being over 2600 years ago. Zhinu was the daughter of a goddess but fell in love with Niulang who was a farmer, the pair secretly married and had two children but when the goddess found out her daughter married a mortal she took her back to heaven. The pair tried so hard to be together but the goddess prevented it until she was so moved by their love that she allowed them to meet on the 7th of the 7th lunar month each year which is now known as the Double Seven Day which is the Chinese Valentine's Day.
The Dream of the Red Chamber
The Dream of the Red Chamber by Cao Xueqin is a popular romance novel with Asian ladies and is often cited on women's online dating website profiles as being one of their favourite books. With a cast of more than 400 characters the epic novel tells the tale of two branches of an aristocratic family with a tragic love story at the heart of it.
These beautiful stories show Chinese women that love is out there and if something is meant to be it will happen. Online dating websites are the modern way to help Chinese women find love and hopefully marriage.