Video Chat With Asian Singles: Pros and Cons
If you are opening yourself up to online dating then you are ready to take your relationship life in a new direction. You may feel as though you have tried just about everything to meet the right person, but you simply can't find your match. This is the point at which so many Western men seek out Asian singles as they know that there can be a great chance at a happy future. You will find that a video chat is often one of the first and most important steps in this process, and therefore you want to make the most out of it.
Essentials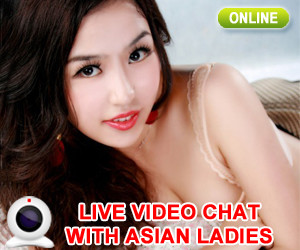 Those that have never tried this method or who don't really understand it are of course going to have negative things to say about it. You must go in with an open mind and forget about the naysayers if you want this to work. If you find that Asian singles may be a better match for you then you want to make the most out of the video chat part of the process. You are going to eventually meet in person and hopefully make a true connection, but for the time being you want to embrace this initial step in the process. You should however weigh out the pros and cons to ensure that you move forward with the best perspective for you personally.
There are some wonderful things to enjoy out of a video chat with Asian singles and it has been quite productive for many men. If you are feeling unsure or you just want a bit of positive reinforcement, then here is a starter list. You will find that there are often more pros than cons when dating Asian singles, but go into the video chat ensuring that you are ready for anything and always prepared of course.
Pros:
You get a chance to chat with each other before you meet:
Asian singles love the video chat step because they know that it can lead them to a great match. They have enlisted within this process because they believe in it and they know that it can lead them to the happiness that they seek. That being said, they want to meet you and therefore it's a great opportunity to chat before you move forward with anything else.
You can feel more comfortable with one another and ensure that you are a match:
The video chat is almost like a first date in that it allows you to see each other. Asian singles are well versed within this process and therefore it can put you both at ease. You get a chance to chat with each other and see each other, and that really takes the face-to-face meeting to a new level. You can find happiness a lot easier in this sense!
You develop a good foundation and establish some communication:
You can talk to each other and really learn about each other. You can easily break down the communication barriers and get the chance to lay a good foundation. This is such an important part of a good video chat, and it may lead to many more chats in this way too. This can help you to have that healthy relationship before you even meet for the first time in person.
This could really help to create a wonderful lasting relationship:
The couples that enjoy that walk down the aisle and the lasting future are the ones who have a healthy relationship from the start. If you are interested in dating Asian singles then meeting through video chat can help you to establish a long-lasting relationship and work through the kinks from the very start—there are so many benefits to a good video chat to start things off on the right foot!
Cons:
Sometimes people aren't always what they seem in an online setting:
One thing to consider is that you still must both be true to who you are. This is not a time to pretend to be something other than you. Asian singles are in this for the right reasons and are going to be themselves, and therefore you must do the same. If you want this to work and you want to enjoy a future, then it all starts with an honest video chat where it's two people really talking and getting to know the true person that lies beneath.
You just have to be sure that you are discussing important issues:
If you are going to date Asian singles and you want to get the most out of the video chat, then by all means be sure to discuss the important points. Be sure that you talk through who you are and what you want. Discuss important issues and use this as the platform to create a lasting partnership. If you make the most out of things and you really get down to talking, then this con can easily turn into pro — and the rest is history as you find that Asian ladies may be just what you've looking for all along!