Chinese Traditions You Should Know About While Dating an Asian Lady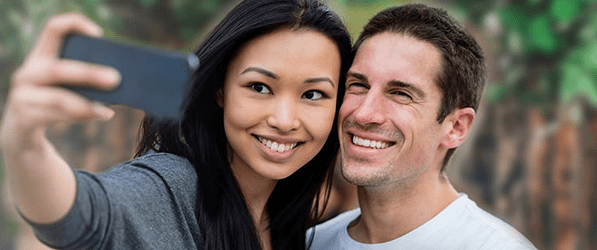 Online dating has made it possible for people to find love internationally. However, when a western man starts dating an Asian lady, there are many things to take into account. Such as cultural differences, including some dating traditions that could seem outdated or awkward if you weren't raised in this country.
If you don't want to offend her, here are some Chinese traditions you should know about while dating an Asian lady.
You Should Shower Her With Gifts
The first thing to know if you're dating an Asian lady is that most Chinese women expect their partners to shower them with gifts. From small signs of appreciation to expensive items, you should surprise her with a little something on every date. Chinese women typically love brand names, so it would be a good idea to avoid giving her imitations.
Expect Things to Escalate Quite Quick
In Western culture, it is uncommon to talk about expectations, kids, and marriage until the relationship is well established. Your Asian lady, however, might want to know your views on the matter from the first date. Indeed, the culture in China is so different that Chinese women want to know your exact intentions before starting to date you.
Her Parents Might Want to Meet You
Another Chinese tradition you'll have to get used to is that of parental involvement. Whether you like it or not, her parents might want to know you even if you've only seen her once. The chances are that she'll even bring up the matter without her parents saying anything to her. It's just part of the culture, where the parents want to assure themselves that the guy their daughter is dating can really tend to her current and future needs.
She Might See Dating As a Pragmatic Affair
In China, dating isn't necessarily a matter of love. Some women here see it as a pragmatic affair. Their purpose is to marry a good man, have kids, and take care of their home. As long as that man is treating her right, love comes second.
That's why you might have to get used to the fact that your Asian lady might not have fallen head over heels for you. She could date you just because you're a nice guy who could give her a family.
Sex Usually Equals Marriage
Another thing to know when dating an Asian lady is that you shouldn't rush to get into her bed. Unlike Western women who don't mind having some fun with someone they don't plan to marry, Asian ladies in general, and Chinese women in particular, only have sex with the man they plan to marry.
If you're not sure of spending your whole life with her, jumping in bed only to leave will surely break her heart. That's why it's always best to follow her lead and see if she's willing to get more intimate just for fun, or if she'd rather save sex for that special someone.
With this in mind, you can now date your Asian lady without offending her culture and traditions, and she'll undoubtedly see you as the true gentleman you are.