Meaning of a Birthday for an Asian single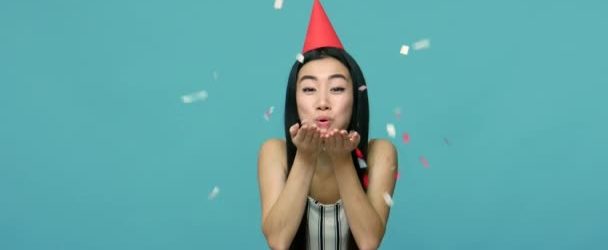 Birthdays in Asia are significant events and milestones in a person's life, and so when an Asian single you know is celebrating their birthday, you should be sure to make sure you help them enjoy the day.
There are many great traditions in Asian countries when it comes to birthday celebrations. While time has moved on, some of these traditions are still held dear to this day and will be observed and enjoyed by different generations.
If you know of an Asian single who has a birthday coming up, or if you're fortunate enough to be in the position where you will be spending their birthday with them, then it's worth taking some time to understand what their birthday means to them and how they may expect to celebrate.
A lot of elements of western birthdays are now becoming commonplace with birthdays for Asian singles as well, so it's likely there are a lot of things in common with how you like to celebrate your own birthday.
Here are a few key points about what a birthday means for an Asian single.
It's a time to celebrate your Asian Single
Like in most other places around the world, an Asian single will look at a birthday as an opportunity to let her hair down and celebrate. Going out eating and drinking with friends will be high on the agenda if it's possible to do so. Even if you cannot be together or are unable to go out, consider alternative solutions that can be done at home or through video chat.
Traditional food
One of the most symbolic parts of an Asian single's birthday will actually be their lunch rather than an evening meal. That is because at lunchtime she will traditionally enjoy a longevity noodle which symbolizes long life. These noodles may also feature in any larger birthday banquet. Hard-boiled eggs are also commonplace at birthdays and will be dyed red to signal happiness.
Birthday cake for the Asian Single
Okay, this one isn't traditional to Asia, but your Asian single will probably enjoy the celebration and fun of a western-style birthday cake. This is becoming increasingly common on birthdays in Asia and can also be the centerpiece of any part. Designs can be as big and eccentric as you think she would like!
Gifts
Gift giving is an important part of Asian culture. Money is traditionally given as a gift in a red envelope in Asia, so your Asian single may really enjoy receiving this from you. In terms of traditional gifts, be mindful and do your research about what could be considered unlucky. For example, in China, giving a clock as a gift is said to bring bad luck to the recipient.
Family
Finally, it won't be of any surprise that your Asian single will be keen to at least see her family on her birthday, even if she cannot be with them. A son or daughter will often use their own birthday to pay respects to their parents, so if there is a way you can help make this happen or make it easier for her to do, then you should do that.