Why it's Great to Use Online Dating Apps during the Global Pandemic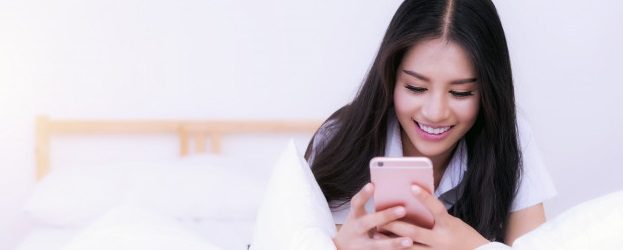 The global pandemic has challenged our normal way of life in recent months and made many of things we take for granted hard to come by. When it comes to dating, however, the use of online dating apps has been a huge positive.
Online dating has been growing in popularity for the best part of two decades. It's not common for singles to look online for love and thousands of marriages around the world, and millions of relationships, have started through online dating apps.
The global pandemic has seen many different industries try to adapt online solutions. Dating was ahead of the game already. This has meant that it has been great to use these platforms during the global pandemic.
If you have not already started to use online dating apps during this pandemic, here are five great reasons why you should do so.
It's safe
First and foremost, during this pandemic everyone should be focussed on staying safe. Online dating apps are perfect for that as you use them on your own and can do so at home. Even if you use them in public, it's better to use them socially distanced from people, so they actually encourage safer behaviour.
You're adhering to lockdown rules
In addition to the safety element, you're also more likely to be adhering to local government rules of lockdown if you're using an online dating app in the comfort of your own home!
You can still meet people
While the world has been locked away from meeting each other, online dating apps have enabled people to continue meeting other singles and starting relationships. Despite the trying circumstances, millions of people have found comfort through dating apps.
It offers companionship
If you live alone, then the pandemic and subsequent lockdown will have been really tough on you. Online dating has provided a way of finding companionship during these trying times when very few options to do so have been available.
You can find love in the most challenging of times
There will have been so many love stories to have started during lockdown, that actually for many people there will be an element of personal happiness when looking back at this pandemic. If you have not yet found love, then sign up to an online dating app and make the most of the time you have alone right now