What do Chinese women think about international dating?

Chinese ladies have long been the subject of adoration from western men, and today many males dream of finding their perfect Asian lady. But what do Chinese women really think about international dating?
There are a lot of myths about the way Chinese women think about international dating, often facilitated by online dating websites. Some sources online suggest Chinese ladies have a passion for western men due to their perceived interest in health and fitness, male grooming, good looks, and being taller and stronger.
However, while in some individual cases this may be correct, the truth about what Chinese women think about international dating is a lot different.
Cultural awareness of Chinese women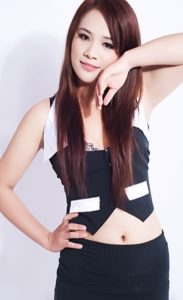 Many Chinese ladies actually look upon international dating in the same way as many men and women around the world do. It's an opportunity to meet new and exciting people from a different culture, although the historic culture of family life in China does create some uncertainty.
In some Chinese families, daughters have been frowned upon, or even forbidden, from dating men from a different ethnicity. Today, China is much more accepting as a culture, however, some parts of society still have an issue with Chinese women dating foreign men.
Local stereotypes for Chinese women
There are also some traditionally-held opinions in China that can make Chinese women feel uncomfortable looking for love in their homeland. Historically, Chinese men have an idea of a perfect Chinese lady. Outside of this stereotype, Chinese ladies can be considered to lack attractiveness.
International dating is the perfect tonic for this, with many Chinese women favorable of the diverse tastes and opinions of men from other cultures. A lady who may not be considered pretty in China can find many suitors in online dating, and this opens up a world of opportunity to them and a real chance for finding genuine happiness.
What Chinese women look for in a man
While there are still some cultural beliefs holding back a tiny percentage of Chinese ladies from trying international dating, many Chinese girls positively embrace the opportunity.
Many of the characteristics that Chinese women look for in a man are the same as those elsewhere in the world. If you can show a Chinese girl respect and adoration, as well as being trustworthy and coming from solid family background, you are likely to really catch her imagination.
Some sources in China suggest Chinese women have a fear of abandonment, with a divorce rate of 22-25% in 2006. Therefore, compassion and loyalty are traits that Chinese women will really admire.
Chinese Women wary of wealthy men
Also, due to this increase of insecurity in China, do not think that you need to be well-off and flying high in a career to woo the Chinese woman of your dreams. Far from it, with the wealthy men in China most likely to cheat or file for divorce, some Chinese women can be wary of wealthy men and instead prefer a safe, trusting, and hard-working western man.
Chinese women can also sometimes look at international dating as a second chance, due to western males being a lot more open and forgiving about past relationships. Many men in China are reluctant to marry a lady who has already been divorced or is not a virgin.
Finally, there is no substitute for a good sense of humor and flattery. Complimenting Chinese ladies is something they will love and is sometimes lacking in China.