Man's Habits Asian Lady Will and Won't Stand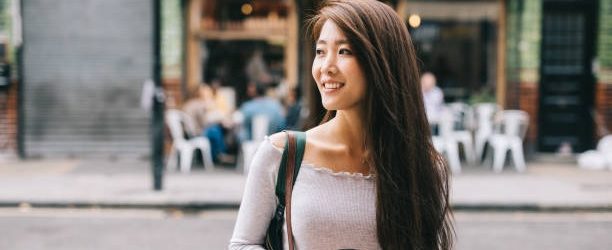 If you are a man who wants to put in the hard work and efforts to know your Asian lady, you just do not need to know her plans. There are various things that women will and won't stand when it comes to their men. If you have figured out what your woman like about you, it is equally important to know what things she does not like. Here, these things have nothing to do with physical appearance or qualities. It is more to do with understanding your Asian lady and how she thinks and functions.  
So, let's look at some of the men's habits that Asian women will and won't stand.
Men's habits that women love
Being chivalrous
Chivalrous moves like holding the door for the elderly, pulling chairs at dates, opening car doors, or giving your coat to a woman when she is cold will always come to her notice. These are little men's habits that show they care, and women love them. However, if you're a man who doesn't know the etiquette, it's going to be an instant turn-off for your lady.
Helping with chores
When men take the initiative to do little things like washing a dish, arranging and clearing the dining table, picking up groceries, and helping with laundry, women appreciate it. These are adorable little gestures that make your lady fall in love with you more.
Open-minded
Women love open-minded guys as they make them feel comfortable. When a lady gets late for the meeting and tells the guy, he doesn't make a fuss, but calmly waits is a habit that women fall in love instantly. Also, it could be eating new food, watching a new TV show, or even trying new things in the bedroom. Open-minded men are truly treasured by Asian ladies.
Men's habits that women won't stand
Negative talk
One of the few things that women, especially Asian, first notice in their man is how they talk about themselves, their family, friends, work, and other things. If you talk negative things about all the above, your woman will not like it. This kind of attitude makes her think that you are not happy with your life or your career. Negative talk is number one men's habit that women cannot stand. It is a sign of insecurity and unhappiness and does not make for a great company.
Distractions
Distraction is a men's big habit that women cannot stand. When you are distracted while talking to her, ignore her, or tune out of the conversation, your Asian lady will not like it and not spend much time with you. In addition to this, if you are on your phone most of the time on your date, it is going to annoy her. A man being distracted often makes your Asian woman think she is not important for you to pay attention. Distractions make her not to be around you a lot and want to leave you.
Being obsessed with yourself
Some Asian women get dinner and a movie date. Others, the unluck ones get dinner plus an earful of self-admiration. If you are a man who cannot have a conversation with your lady without bragging about yourself, then you are probably self-obsessed. Being too into yourself is a habit that women cannot stand and not even the society. No one wants to be with people who just talk about themselves all the time and cannot see anyone more important than themselves. Men who brag about themselves when on a date, waste women's time and are a bore.