How To Impress Your Asian Lady From The First Sight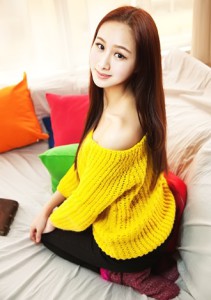 It can be a really magical moment when the two of you meet for the first time. Even from the moment that you begin talking to one another online, you want to make your Asian lady realize that you can be a great match together. Not only that but you want to appeal to her interests and ensure that you offer her the type of relationship that she has been in search of. This is the type of thinking that you have to use from early on, for if you do it can really help to impress her. Consider how to impress her, and then you are always in the right romantic type of mind frame!
Think What Can Make An Asian Lady Happy
The thing to remember is that this Asian lady is going through the online dating process for a reason. She has agreed to be or sought out the role of a future Asian Wife for quite some time now. There's a good reason for that, and this is the type of thinking that you have to focus on. Think through what you have to offer her that she simply can't find in her own culture. Consider what can make her happy well above the current situation she is in, and therefore dig deep to find some confidence. This will prove to be one of the most important traits to her, and therefore it serves you both well in a really huge way.
Think Things Through From The First Time You Talk
Start by thinking of what that first meeting will be like. Even when you are chatting with this Asian lady online, you want to take the time to discuss things well with her. Think through what your appearance will be, for this matters in the big picture. Even when you are chatting online do take good care of yourself for it will pay off later.
You want to be a guy that looks like you care, but not that you try too hard. It's a fine balance but you can achieve it if you think it through in advance. There's a good chance that this Asian lady is likely going to be just beautiful, and she wants a Western man that has the same physical appeal too.
Learn Some Words Of Her Language
Another thing to consider in making that great first impression with this Asian lady is to learn a few words of her language. There's a good chance that she's going to take the time to do the same, as this is often a part of her culture. If you take the time to learn even a few key phrases then it shows that you are taking initiative.
Learn About Her and Treat Her With Respect To Settle Her Fears
It shows that you not only care about her but that you are trying to establish solid communication from the beginning. It also shows respect, which as you will soon find is important to her too.
When you think of why an Asian lady is trying to seek you out, it's also about presenting to her the type of life that she could have with you. In that first meeting this isn't always easy to portray, but do tell her about what life is like in your world. Talk about where you would live, what sort of hobbies that you have, but also be sure that you learn about her needs and wants in the process.
Be Mindful With Your Asian Lady
She wants to know that you will take care of her, but also that you will treat her well and ensure that her needs are met while catering to your own too. If you are mindful of how you present yourself and appeal to what she wants, then you will win over this wonderful Asian woman. It can lead to a life of happiness if you are mindful of that first meeting and the approach that you take early on.