Asian Mail Order Brides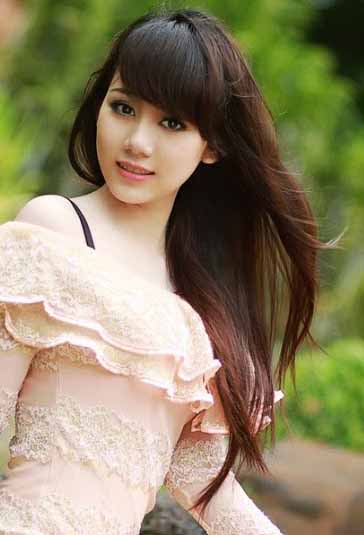 Online dating has become the popular thing these days in searching Asian women for marriage. As more and more people create their profiles on dating sites, the chances of finding a soul mate through the internet are getting higher. While there might not be enough singles in a given locality, the world of online dating is practically limitless. You don't have to confine your life partner search to your own town – you can find the woman of your dreams from another country – there are no limits!
Who are Asian mail order brides
There are some people who are under the assumption that mail order brides are women they can buy. They cannot be more wrong! In fact, a mail order bride is a woman who joins a dating website to get married to a person settled abroad. The dating scene on mail order bride websites is very real. You cannot simply "buy" an Asian wife. You need to woo Asian singles with your charm. You need to win their heart if you want them to say yes. It's just like your regular dating scene – communication, gifts, and genuine interest will make you attractive to Asian mail order brides. Make sure you get to know each other before you commit to marriage.
How online dating works with Asian singles
To sign up on our website, you need to create an account. Add your personal details to make the search easier. Once you have set up your profile, you can start looking at Asian women for marriage. Find the Asian single of your dreams. The rest depends upon you – how you want to plan your manner of actions. You can charm Asian single with your wit and knowledge, writing her letters, and when she takes interest in you, you can send her gifts and flowers. Once you get to know each other really well, you can also conduct a "romance tour service" and visit your beloved lady in her home country.
What to expect from Asian mail order brides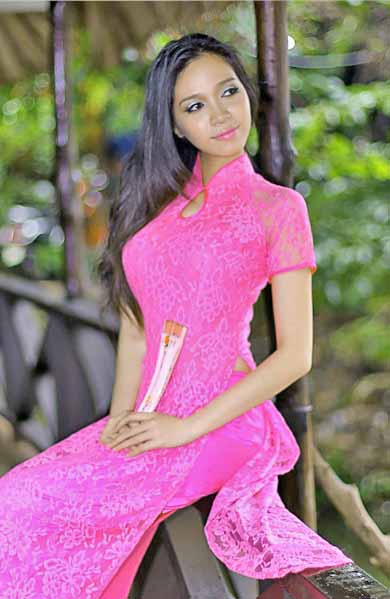 There are many benefits of signing up on websites for Asian - Vietnamese, Thai, and Chinese - mail order brides. Online dating has opened up a world of possibilities for bachelors who are looking for women from around the world. Because of its immense benefits, it has become really popular over the past few years. Here are the most common benefits of online dating.

Meeting people you wouldn't meet otherwise
You meet so many random people every day in real life, and there is no time to sort through them. It's really difficult telling who is single and interested, and who's compatible with you. But with our website, it's all out there. Asian singles who join our dating site are single and available, and their interests are listed on their profiles.
Save time
With online dating, you get to save a lot of time. Your friends might set you up on a blind date, only to find that you two are not compatible. This would waste a lot of time. Here, you can scan through the profiles of Asian mail order brides (Vietnamese, Thai, Chinese brides) and find the one who has similar interests. This way, you begin your relationship on the right foot.
Less fear of rejection
You like a woman in your office and you tell her about your interest in her. She politely declines the offer, but it makes things awkward between you two. You certainly lose that level of comfort in the office. This is why real life dating has taken a back foot. With online dating, you can show interest in anyone without the fear of making things awkward. If the woman does not like you, and you can continue looking for someone else among lots of profiles of Asian mail order brides.
Multiple dates
When you date online, you get many more dates than you would get in real life. Since meeting people on the internet is really fast, you don't need to spend months to find another date. If a date goes sour, you can always try another lady member and see if you two can hit it together.
When you register with us, you'll get a number of Asian ladies waiting for someone with similar interests and intentions. And you will meet them all without leaving the comfort of your home. There many profiles of Vietnamese, Thai, Philippine, and Chinese brides on our dating site.
Some tips to get an Asian wife
Be a charmer – Use your sense of humor. Women love a man who can make them laugh. Since the western sense of humor is a bit different than Asian, your online date will find your style unique and refreshing.
Pay attention to Asian singles – Asian women want a love and attention, so if you like a woman, ask her about her interests, work, and life. You can discuss lady's family and tell her about yours. This way, you can connect with Asian woman and take things further.
Send her letters and gifts – Letters, flowers, and gifts are always considered a good idea. With the help of online shopping on our site, you can send her gifts and flowers.
Try to understand Asian women – Before you take things further, you should make an effort to understand Asian singles and their culture. By taking an interest in the culture of your Asian bride, you will surely win lady's heart and make her say yes to your proposal for marriage.
Many men wonder what women want. It's not a big deal. What a woman needs is your love, respect, and attention. As long as you have what they're looking for, you'll woo them easily, and find the right Asian woman for marriage. Whether you're looking for Chinese mail order brides or ladies from other Asian countries, your dream Asian wife is just a click away.