Femininity Spirit of Asian Women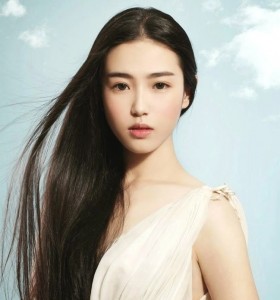 Feminism has engulfed a great number of European women causing them to not pay enough attention to the femininity itself, they aim to be equal with men. Therefore some of them have lost their femininity spirit.
  Untouched areas of this "invasion" are considered to be in the East where the true femininity spirit still exists. That's why a great number of men are longing to date an Asian lady!
Why Asian Women Are So Attractive?
Here is the answer! Many people think that men prefer to communicate with an Asian lady because her appearance is exotic and different than Europeans this is a mistake. Asians have preserved their femininity. The family tries to foster femininity in a girl from the time she is a child. She is taught politeness, humility, and self-respect. She also learns how to move smoothly, gracefully, and nicely. Another interesting and peculiar feature in her character is her capability of listening to people attentively and keeping up a conversation. This is the basis of femininity to which many young women today fail to stick.
A Phenomenon of Asian Woman
Asian women are known to be hard-working and persevering. They learn new things during their whole life and they penetrate into the secrets of nature. At the same time they are able create coziness at home. As for the main problem of modern relationship, – Asian women never complain about the insufficient level of her husbands income. She tries not to interfere in her husband's affairs, in his relationship with relatives, and friends. She has a sober head in when stress arises and she is able to resolve the situation in a short period of time.
There is no doubt that she can dislike something or she can feel dissatisfied with some decisions, but she never shows her temperament unlike most women. Asian women can't afford depreciating the role of her husband in a family or in the society. She is able to keep secrets and to be social and friendly at the same time. That's why nowadays there is such a tendency among most Europeans to choose an exotic lady with feminine habits instead of a home girl.
Dating Tips To Help Your First Meeting Be Pleasant and
Free-wheeling
The following tips will help you be ready to meet an Asian lady and to feel yourself comfortable and at ease.
Tip #1
Choose the Right Place for Meeting
This is one of the most important dating tips. At first you should decide what about you should impress her (e.g. intrigue, adventure, sensuality). So we strongly recommend you to take her somewhere that perfectly shows your intentions towards her. The place where a relaxed atmosphere reigns and you can feel free.
Tip #2
Feel Free and Don't Confuse the Both of You
Don't be afraid of misunderstandings that may happen because of her poor English. Just use simple phrases, be patient and everything will work out.
Tip #3
Be a Good Listener
It's very important to know how to listen to a woman when she is talking and how to ask great, open-ended questions. Keep the conversational flowing back-and-forth by showing interest in her answers. Pay very much attention to what your woman is saying, to your own speech, and to the body language. Offer a hug or a kiss, and let your woman know that you had a great time and you'd like to do it again.
Giving all these dating tips AsianSingles2Day.com hopes that your first date with you Asian Lady will be great – it will be fun flirtation and you will absolutely like to see each other again!